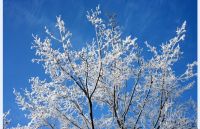 "Sprīdītis' School" Christmas event
10.12.2015


---
"Sprīdītis' School" invites all interesents to the Christmas event that will take place on December 12, 2015 in More Parish "Kalna Vaizuļi" from 12.00 to 15.00.

Families with children and all interesents are invited to participate in the event.

The place of the event – rural house with large courtyard is very suitable for the traditional cultural activities. Inside the house Margita Poriete will teach the mask making and the ethnographer Indra Čekstere will lead the gnostic activity abut the mask traditions.

The masks will be made of the natural materials (straw, hay, birch-bark and cereals: characters - Masker, Straw Man, Hay Goblin, Forest Spirit and others), fabric and yarn (Goat and Buck masks) and the teacher will show how to make masks by tightening the clothing (for example Hen and Cock).

Music, games and plays' activity will be outside the premises and it will lead the musician Aiga Auziņa and ethno-choreographer Ernests Spīčs. Also the Riga Latvian Society members – volunteers Anita Feldmane, Baiba Ošmane and Jānis Brikmanis will help in the process of activities. At the end of the event the participants will be invited to participate and show the acquired things in the masking ritual together with the tradition specialists in Jānis Jakubovskis' family in More Parish. The suitable environment and the responsiveness of the event participants will give the good opportunity to acquire new skills and acquirements, as well as to make cooperation between different generations and people of different social levels.

All interesents are welcome!

www.sif.lv
www.eeagrants.lv
www.eeagrants.org

Project is financially supported by Iceland, Liechtenstein and Norway.
This publication has been made with European Economic Area's Financial Mechanism's and State of Latvia financial support.
The Riga Latvian Society is responsible for the content of the publication.